SERVICES
What's Wrong With My Computer?
My Computer Is Running Slow
More Info
If your computer is running slow, it can be a myriad of reasons. Hardware issues could stem from a failing CPU, too low RAM, or a Hard Drive that's on its last legs. Alternatively, you could be running too many programs at the same time or, worse, be running programs in the background you aren't aware of.
My PC is Making a Weird Noise

More Info
Weird noise from within the computer is always going to be an issue because it's annoying, but it doesn't have to be a critical processing issue. They can go from simple whirrings like when the processor fans or GPU fans get going or if there is a clicking or buzzing sound, it could be the sign of faltering components.
My Computer Keeps Turning Off

More Info
The first step is to identify if it's crashing or just randomly turning off. If it's randomly turning off unprompted, this could be power shortages, or it could be the sign that the computer is overheating and needs to preserve itself. If you're repeatedly getting Blue screens, then you might have a critical code error from within Windows (or other OS.)
I Think My PC Has a Virus

More Info
If you are worried that your computer has caught a virus and that your current computer security cannot contain it, detail the steps you think led to the virus's procuring and bring it into the shop. We can do a deep dive for you and see if we can manually root out the virus, either way, most of the time, this is very workable.
My PC isn't as fast as it Was

More Info
It doesn't matter if you have a laptop or a desktop, there will always be a technology point where it just doesn't run as well, and comparatively, the software is requiring more. Either way, bring the device in, and we can see if there are any hardware hiccups that can be advised, but monthly maintenance is always suggested.
My computer Can't Play Games.

More Info
Games are always pushing the boundaries for what technology can do, and that threshold keeps widening. So if your computer you bought three years ago cannot play the games of today, you're not alone. If you can send us a diagnostic using CPU-Z, CYRI, or something similar, we can make the proper suggestions for what is best.
My PC Needs To be Cleaned

More Info
Whether or not you mean physically or within the hard drives, we've got you covered. Some people will literally clean their computers with dust off and a solution once a month, some once every three months, it depends on where it is. But if you are also doing a restore on your computer to give to someone else, be sure to really do a thorough cleaning.
My computer Needs an Update.

More Info
Updates are always good; often, if you are able to rotate a part out every year, you can generally stay ahead of the curve when it comes to having a cutting edge PC. Additionally, if you are dealing with an update issue like with Microsoft and you are having issues executing that update, bring it in to us and we can resolve the issue.
My Computer is Old

More Info
That happens. Depending on if it's a laptop or a desktop, that doesn't mean it isn't still valuable to a degree. If you are looking to extend its life, we can suggest a few different hardware to look at, or we can also showcase what the next step would be if you wanted to purchase an additional computer.
TESTIMONIALS
Computer Shop Services
More Info
Desktop computers are designed to be upgraded and serviced.  Contact us to make sure that you are getting the performance and reliability you need to get it done. Our PC Repair services are quick and efficient.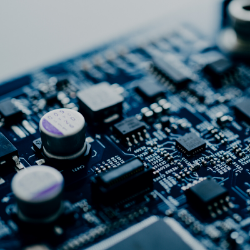 More Info
We service laptops, macbooks, notebooks, netbooks, convertibles, and Chromebooks.  These devices are challenging for many other shops to repair because of the integrated and specialty components.  We excel at diagnosing, repairing and computer repair services.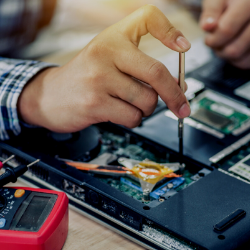 Performance and Consulting
More Info
I can help you speed up your computer just like I helped a fortune 100 company speed up thousands.  I can also provide consulting services to assist you with choosing the right hardware and software for your home or business.We also offer Mac Repair for clients.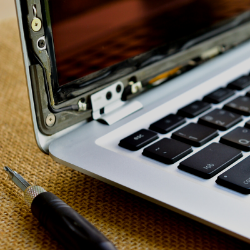 Whether you want to talk tech or whether its just gotta work we speak your language.
While we specialize in fixing computer hardware, we understand that what most people consider "a computer" is actually a complicated system that spans a number of networks and cloud computing resources for which a number of entities are responsible.
We can help you or your business select and navigate these tech companies, and repair their products.
Battery Replacement
Hard Drive replacement
Fan Replacement
Board Repair
Manual driver and firmware upgrades (to fix bugs)
Operating system repair and re-install
Clone hard drive to new system
Performance upgrades
Performance tuning for gaming, VR, content creation
Computer Replacement
Laptop Shop
So when you want to talk to a human, come on in!
The story of the capacitor plague.